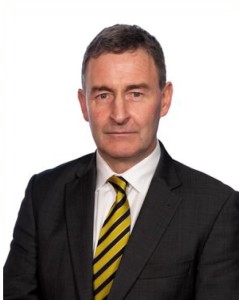 As part of the Becket Pageant for London, the Plumbers joined twenty other livery companies in the 16th Century Livery Fair, recreating the original fair of 1519, to help celebrate the Patron Saint of London and former Archbishop of Canterbury, Thomas Becket.
Allan Anderson Chairman of the LCA and Worshipful Company of Plumbers Liveryman, supported by the volunteers from the Plumbers' Museum Workshop Trust, manned the Plumbers' stand.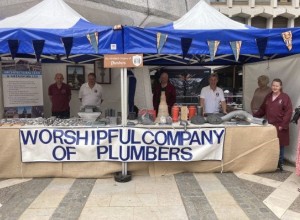 With their usual skill the team laid on a great demonstration of the ancient craft of lead casting, producing some small plaques and 'pilgrim tokens' for sale to contribute to the Lord Mayor's Appeal.
The next sequence of pictures shows the process:
And here are the finished products:
The Pageant ran over two days in the Guildhall Yard. Thanks again to Allan Anderson and the museum trust volunteers for giving so much of their time and effort to maintain and demonstrate our ancient craft, a skill that is hugely important to the maintenance of our ancient buildings moving forward into the 21st century and beyond.
The Pageant was originally due to take place in 2020, the 900th anniversary of Becket's birth on Cheapside in the City and the 850th anniversary of his death in Canterbury Cathedral but was delayed like much else by the pandemic. Ancient crafts were put on display at all the stands, with of course Gog and Magog taking pride of place at the Basketmakers' stall.